How Interest Rates Have Changed
Jul 21, 2017
Take a look at how interest rates have changed over the last 45 years. Last week's Freddie Mac Primary Mortgage Market Survey revealed that interest rates for a 30-year fixed rate mortgage have fallen to their lowest market this year. This is great news for homebuyers looking to purchase and homeowners looking to refinance.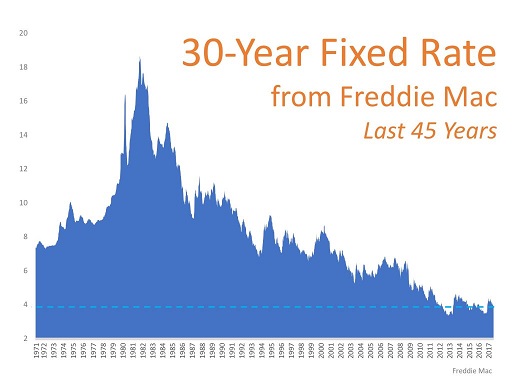 Be thankful that you can still get a better interest rate than your older sibling did ten years ago, a lower rate than your parents did twenty years ago, and a better rate than your grandparents did forty years ago.
Read the full article here.
Tags: